DO YOU KNOW OF A SAN DIEGO FAMILY THAT NEEDS A LITTLE EXTRA HELP THIS HOLIDAY SEASON?
In 2011, we saw so many families in need that we decided to start a program called Christmas Wish! With the aid of our sponsors we were able to help many families in need have a wonderful holiday. This year more families than ever need a little help. We are determined to help as many families as we can with Christmas Wish 2017. It's our WISH that all families have a joyous Holiday Season.
Do you have a family member or friend in need right now!? Click on "Nominate Someone"  and tell us about your family in need.
Remember, the only rule we have: You can't nominate yourself, and you cannot live in the household. We'll read the letters and start granting Christmas Wishes on Thursday, December 7th and keep granting one wish per weekday through Friday, December 22nd. Besides alerting us to families in need, your donations are also welcome and appreciated. Click here to "Donate Now" and find out how you can help.
There are 3 ways to submit your nomination: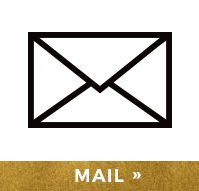 (No nominations will be accepted in person or over the phone)