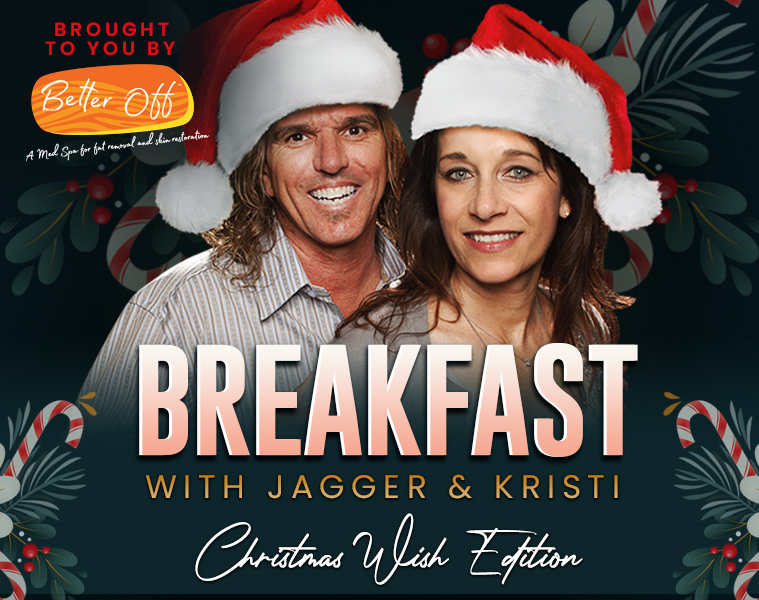 There has been added stress and strife to all of our lives, and we know there are so many families that could use a helping hand this Christmas! Our goal in the 10th year of Christmas Wish is to help more families than ever before! All through the month of November, we are hosting our annual Breakfast with Jagger & Kristi: Christmas Wish Edition.  With the help of some very special friends, we're making this year's 'Breakfasts' better than ever.  We invite you and your whole family, friends and co-workers to come and dine with us for a live broadcast at one of our Breakfast locations below!  Proceeds from your breakfast will go directly to the Magic Foundation to help families in need!
Thanks to you, we'll be able to bring joy to more San Diego families this Christmas! It's easy to donate, too by clicking the donation button!  Your contributions to Christmas Wish will ensure that many deserving families will have the best Christmas ever and be a whole lot brighter!
On behalf of all of us at Magic 92.5, we want to thank you for joining in on the giving this Holiday season! What's even better? You'll be able to hear these miracles every morning knowing that you helped make them happen! And not just ONE Christmas Wish but a new Christmas Wish every morning starting December 6th!  Tune in weekdays at 7:15 AM as Jagger & Kristi make Wishes come true!
Merry Christmas and Happy Holidays from all of us at Magic 92.5!
Friday, Nov 19, 2021




Orcas at SeaWorld San Diego


SOLD OUT!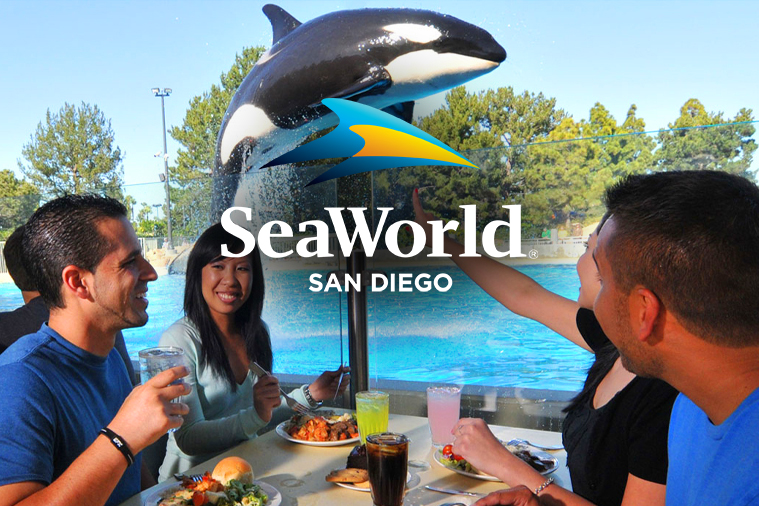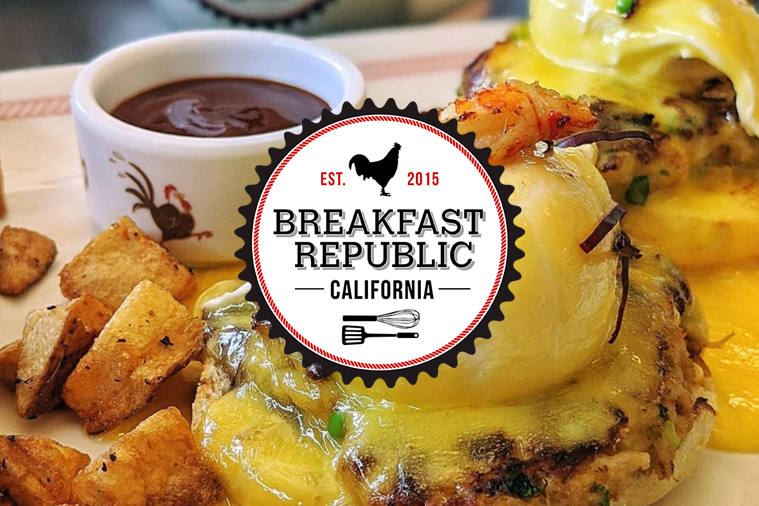 Friday, Nov 12, 2021
Breakfast Republic in Carmel Valley
Friday, Nov 5, 2021
Charlie's Table Rancho Bernardo