You and four friends will have the opportunity to join Xavier The X-Man in the Magic 92.5 On-Air Studios during his show from 12:00pm to 12:30pm. Winners get a private tour of the studio, a chance to sit in on the show, plus FREE lunch from an awesome restaurant!
THIS WEEK, LUNCH IS PROVIDED BY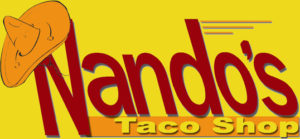 Nandos Taco Shop has been in business for 15 years. They have over 40 years of experience in large scale industrial kitchen and catering. It is a family owned business located in Lemon Grove. Give them a visit! They'll be one of the vendors at SoCal Taco Fest 2020!