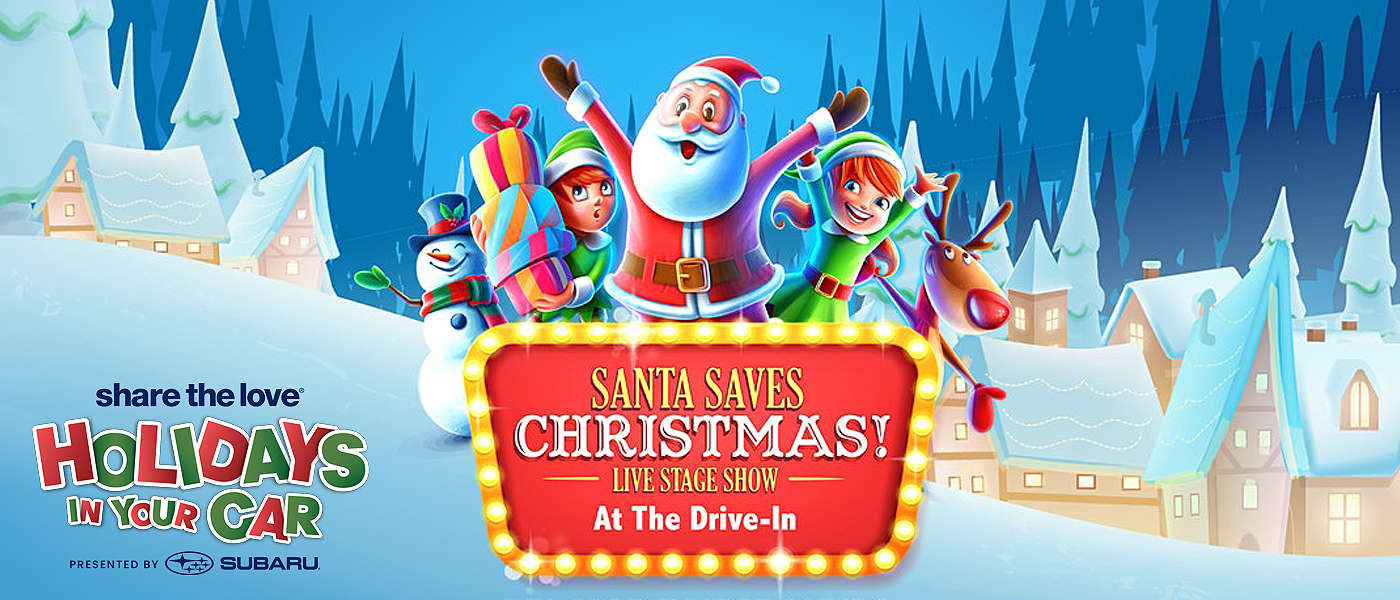 ---
Gather the family together and help Santa, Mrs. Claus and their magical team of characters spread cheer this Holiday Season with a LIVE Holiday performance of "SANTA SAVES CHRISTMAS" at the Ventura County Fairgrounds!
Just as Santa and his elves pull their sleigh into the fairgrounds, they run out of gas! Santa, and his team need to fill the tank with Holiday Cheer or Christmas will be ruined!
Snowy Surprises, Holiday Sing-Along Songs, Spectacular Performances and MORE await you in this brand-new Holiday Adventure LIVE on stage!
Space is extremely limited! Create a new holiday tradition this year with a spectacular magical drive-in performance.
Each ticket is valid for ONE car. The number of passengers must not exceed the number of safety belts /seats in your vehicle, up to EIGHT people.
$1 per ticket helps local San Diego charities, Emilio Nares Foundation and Shelter to Soldier.
CBF Productions is proud to present California's FIRST social distancing concert series, "Concerts In Your Car" at the DEL MAR FAIRGROUNDS!
This drive-in concert series will create a new entertainment experience – all from the comfort and safety of your own vehicle.
Love, it's what makes a Subaru, Subaru.