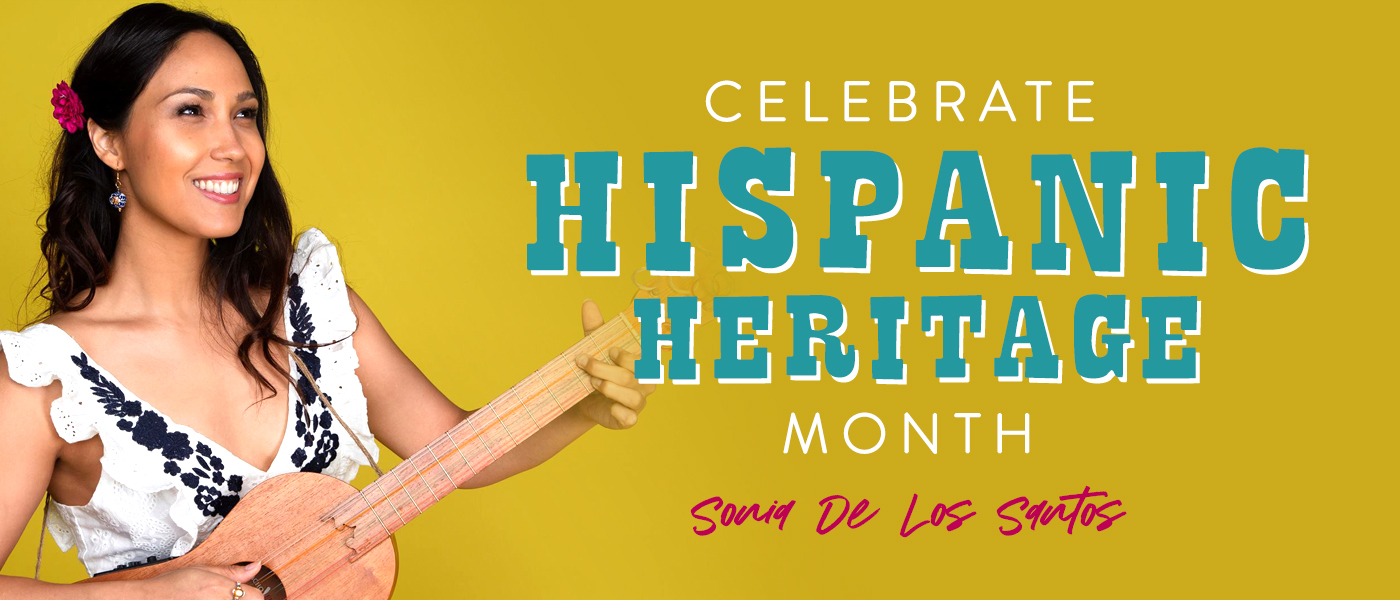 ---
In Poway OnStage's Virtual Field Trip, Sonia De Los Santos will perform some of her favorite songs, tell stories of her heritage and share the rhythms and instruments that make her music so vibrant and enchanting.
Poway OnStage's Virtual Field Trips are:
• Interactive    • Turn-key    • Self-paced    • Aligned with VAPA standards
Each Field Trip includes:
•Tour of the Poway Center for Performing Arts
• Pre-Recorded Performance
• VAPA Extension Activities
About Sonia:
Sonia De Los Santos was born with a smile on her face (that's what her mom says) in Monterrey, Mexico, and in 2007 started touring the world, singing in English and Spanish, playing guitar and jarana and lighting up the stage with Grammy Award-winning group Dan Zanes And Friends.   
In 2015 she released her first solo family music album titled Mi Viaje: De Nuevo León to the New York Island  (Parents' Choice Foundation Gold Award Winner) a collection of songs that reflect her experiences growing up in Mexico, moving to another country, learning about other cultures, and in the process, feeling closer to her own heritage. 
Sonia was nominated in 2019 for a Latin Grammy® with her second family music album titled ¡Alegría!  and has been hailed by Billboard as "one of the Latin Children's music artists you should know" and "Best Latin Children's Music".