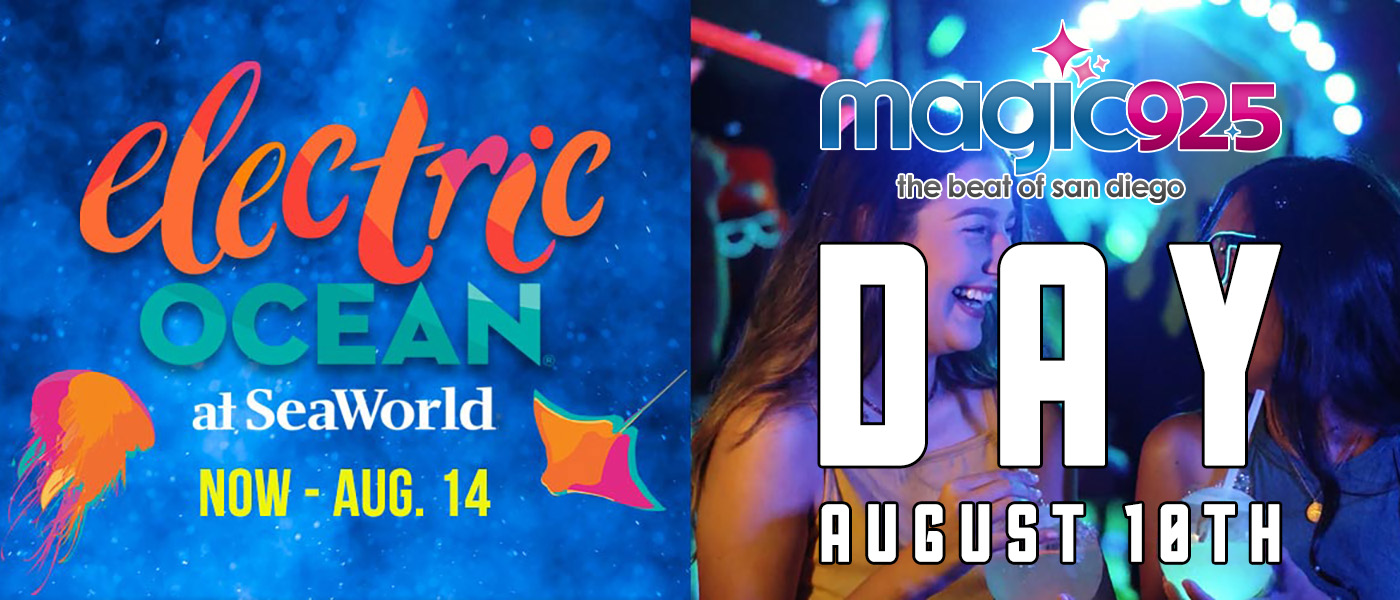 ---
Magic 92.5 invites you to join us for a fun summer day and fiery summer night at Sea World's Electric Ocean!
Come early and stay late for day-to-night excitement and all-new surprises, from the rockin' adrenaline stunt show and bioluminescent music experience of "Electroblast" to a thrilling line up of live concerts at Bayside Ampitheater.
Plus familiar favorites like our Club Sea Glow DJ dance party, exhilarating street performances, and end your night with "Ignite", the fireworks spectacular that brings the brilliant colors of the sea to the skies above.
Immerse yourself in light, music and your favorite Sea World attractions at Magic 92.5 day at Sea World San Diego!