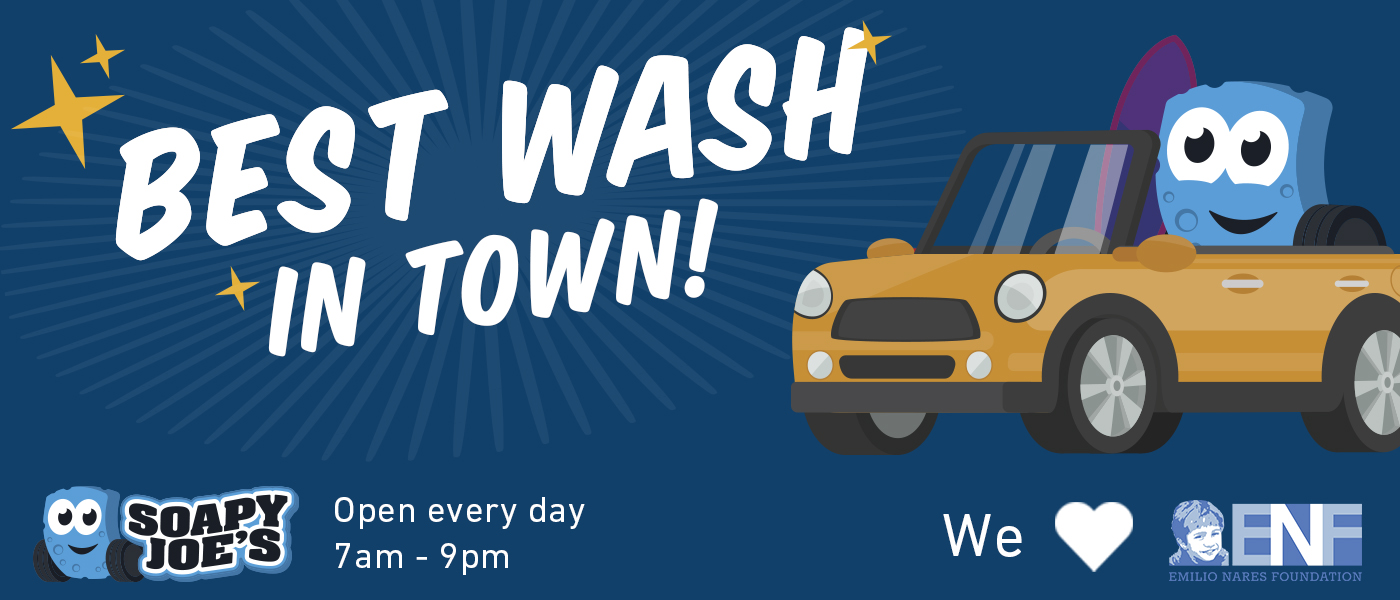 ---
Thanks for Soapy Joe's for donating $5,000 to the Emilio Nares Foundation and supporting Xavier The X-Man's Cruise For The Cause!
Join Magic 92.5 and Cruise Thru The Wash at Soapy Joe's in Sabre Springs (coming soon!) at 12620 Sabre Springs Parkway on Friday, August 28th, to get a free car wash from 3:30pm to 5pm.
(OPENING SOON, BRAND NEW!)
12620 Sabre Springs Parkway, San Diego, CA 92128
Wash your ride and see how you can be California Dreamin' in a 2020 Mustang from Soapy Joe's and Mossy Ford Pacific Beach.