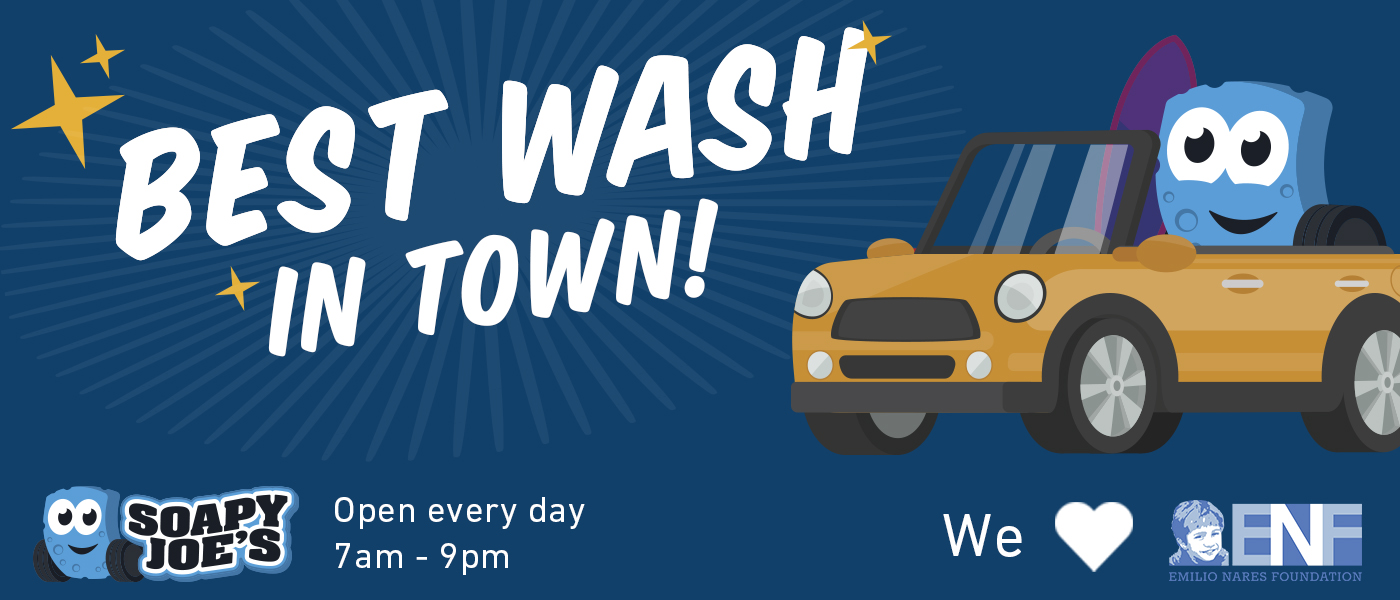 ---
Thanks for Soapy Joe's for donating $5,000 to the Emilio Nares Foundation and supporting Xavier The X-Man's Cruise For The Cause!
Join Magic 92.5 and Cruise Thru The Wash at Soapy Joe's in Imperial Beach at 1350 Palm Avenue on Friday, August 14th, to get a free car wash from 3:30pm to 5pm.
1350 Palm Ave, San Diego, CA 92154
Wash your ride and see how you can be California Dreamin' in a 2020 Mustang from Soapy Joe's and Mossy Ford Pacific Beach.