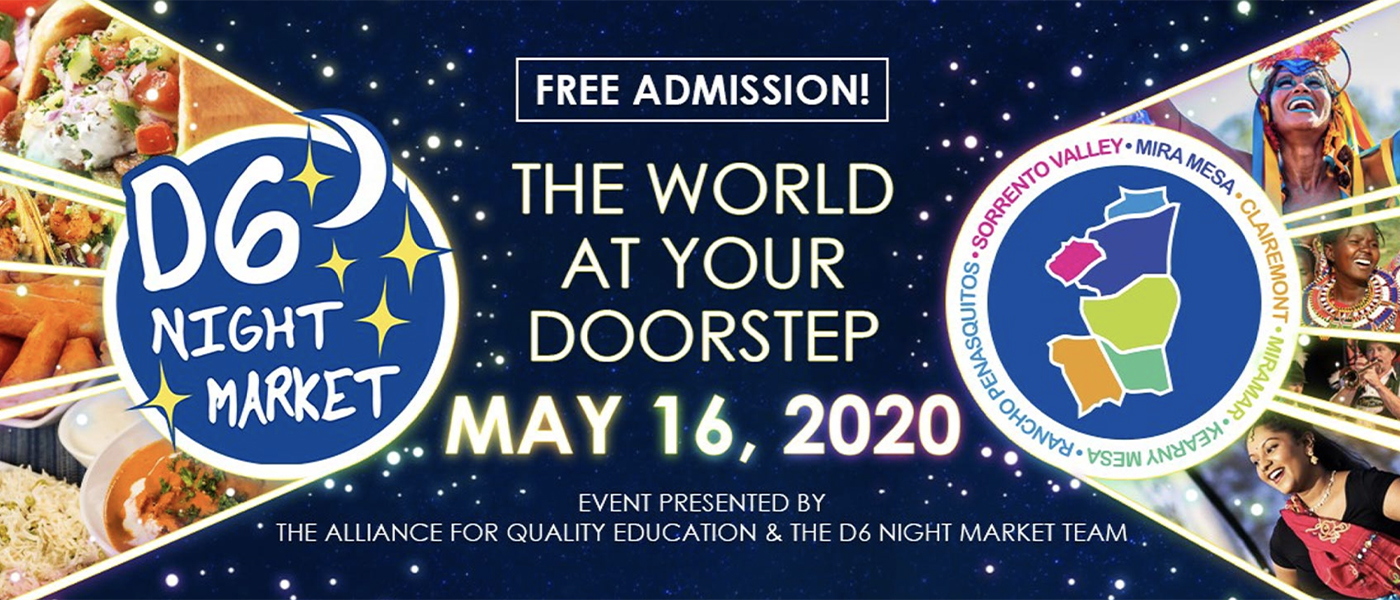 ---
Free, Family-Friendly, Fun, Festive!
Join us for a fun, social event that brings neighbors together! Night markets, which are a popular tradition throughout Asia and other parts of the world, are an open-air casual social gathering and fill a need for civic community. They are a chance to leisurely stroll, shop, and eat while enjoying the excitement and pleasure that comes from being part of a festive crowd.
D6 Night Market, named for San Diego's City Council District 6 ("D6"), perhaps the most culturally diverse district in San Diego, will have all the elements of a successful night market including a mix of food and beverage stands, vendors, and entertainment. In addition, we are excited that D6 Night Market will feature:
A "Village of Neighborhoods" where each D6 neighborhood can showcase their youth activities, opportunities for adult volunteerism, and places of worship. (The D6 neighborhoods are Clairemont, Kearny Mesa, MCAS Miramar, Mira Mesa, Rancho Peñasquitos-Park Village, and Sorrento Valley.)
Special activities for seniors at the Mira Mesa Senior Center
Special encouragement for small entrepreneurs and family-run businesses to participate
Fun activities for the youth
A food truck gathering
A coffee/tea garden, a beer garden, and a wine garden
And much more!
Please join us for this free, family-friendly, fun, festive event!