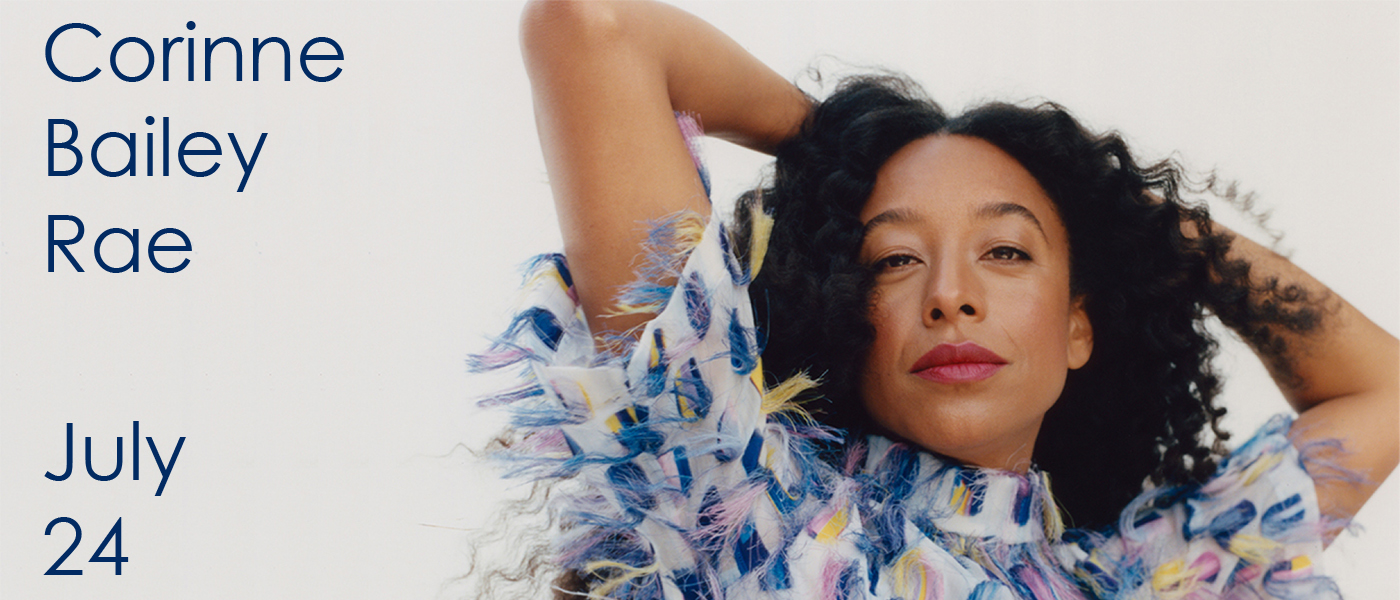 ---
With bracingly intimate lyrics sung in her own unique style – a blend of ethereal jazz, rock, r&b, and soul textures –Corinne Bailey Rae is an artist who has the ability to reach so many different people by exposing their soul through her music.
Bailey Rae shot to stardom in 2006 with her self-titled #1 UK debut album, featuring the global hits "Put Your Records On" and "Like A Star," and the Grammy Award-winner continues to receive acclaim with "boundary-defying, epic music" (NPR) for her third studio album, The Heart Speaks In Whispers, also declared "the best R&B of 2016" (The Guardian). The album featured the stunning "Green Aphrodisiac" named "10 best R&B songs of 2016" (Billboard).
Don't miss this opportunity to see the dynamic Bailey Rae on her Sunlight/Sunlight! Tour.