On-Air Christmas Wish-a-Thon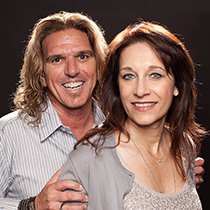 Jagger & Kristi
Hosts of The 3rd Annual Christmas Wish-a-Thon
---
Date:
Thursday, December 1st, 2016
---
Time:
5AM - 7PM
---
Donate Now
Wish-a-Thon Donation Stations
Magic 92.5's on-air personalities will be supporting Jagger & Kristi's Wish-a-thon by setting up Donation Stations around San Diego.
* The LMSD Foundation, doing business as the Magic 92.5  Foundation (the Foundation), has received exempt status from federal income taxes under section 501(c) (3) of the Internal Revenue Code (IRC).  Accordingly, donors can deduct contributions made to the Foundation under IRC Section 170.