Jagger & Kristi caught up with Sergio and Yesenia. Watch the video to see how they're doing:
Here's how it all started:
Magic listener, Yesenia gave us a call this morning and told us what had happened to her on Tax Day.
She was getting ready to pay her taxes with a money order and the check disappeared. She tore her car apart, she looked everywhere and could not find the check meant to pay her taxes.
Later that night there was a knock on her door. A man named Sergio found her check and was returning it. Yesenia was so elated she offered him all the cash she had, $40, as a thank you for returning her check.
Sergio didn't want to accept the money at first, he was very humble. Yesenia persisted and he said it would help, as he and his family were homeless. He lost his job and he and his family are living at a nearby hotel.
Yesenia decided to start a Go Fund Me for Sergio and his family to help get him back on his feet. Here is the link if you would like to put it a little to help.
Sometimes, if everyone gives a little, it helps a lot to get someone through a tough time!
Thank you Yesenia for sharing your uplifting story!
Listen to Yesenia's heartwarming story: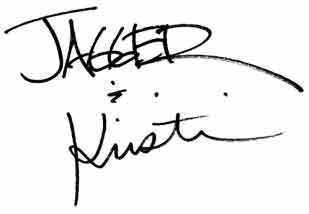 UPDATE 4/24/17:
Sergio's video of thanks:
UPDATE 4/27/17:
Yesenia and Sergio's story has now gained NATIONAL attention with stories from the San Diego Union-Tribune, CNN and the New York Post!
Sheryl Love caught up with his kids to get their perspective and to see how their lives have been impacted by Yesenia and San Diego's generosity.
Watch:
UPDATE 5/5/17:
Sergio and Yesenia and their families joined Jagger and Kristi LIVE in studio for some special updates and gifts.
Watch: