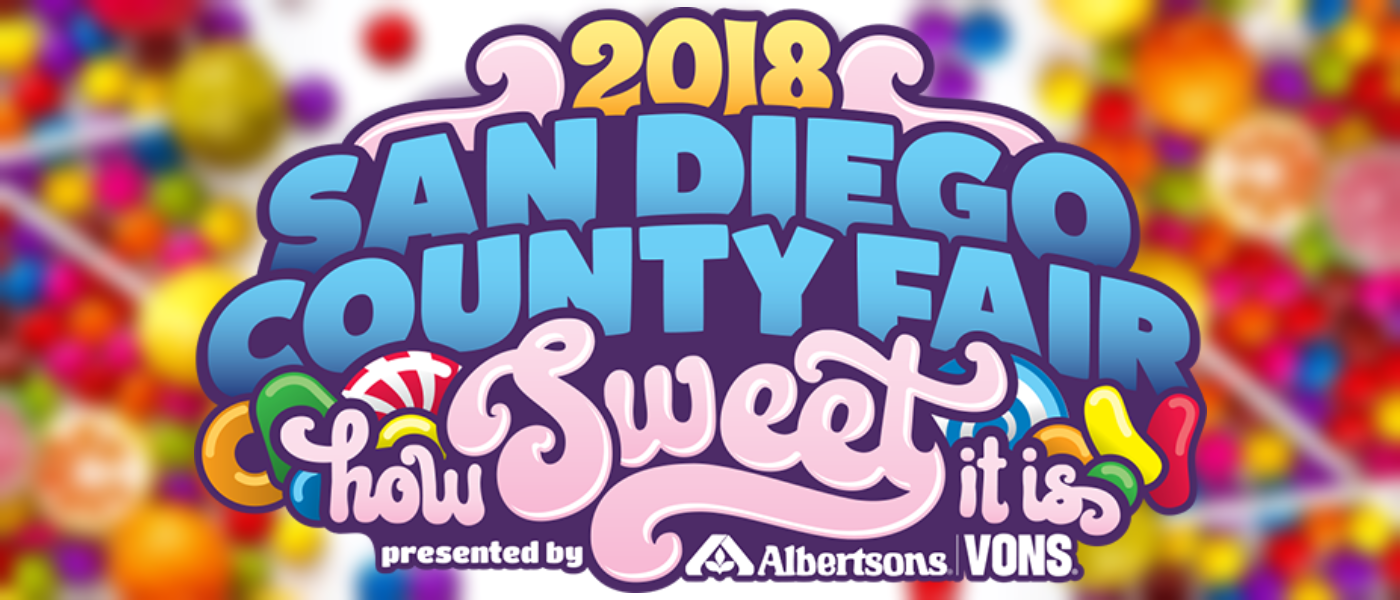 ---
Get ready for treats that will tempt all of your senses at the 2018 San Diego County Fair presented by Albertsons/Vons. Visitors will discover, with kid-in-a-candy-store wonder, just how sweet the San Diego County Fair truly is.
You'll leave the ordinary world behind the minute you step into this magical sweet spot overflowing with opportunities to truly savor summer with the excitement of a wide-eyed kid. Whether it's sampling chocolate bubbling from a fountain, soaking up the glittery ocean views from atop the Ferris wheel, discovering how nature's sweet fruits grow and ripen, or enjoying the Fair's golden-ticket entertainment, your toughest decision will be choosing what to indulge in first!
June 1 – July 4
Box office hours are when you can buy admission and concert tickets during the Fair. These times are subject to change. Please check back a day or so before you attend for the most accurate information.
| DAY | HOURS |
| --- | --- |
| Friday, June 1 | 3:00PM-11:00PM |
| Wednesdays & Thursdays | 10:00AM-10:00PM |
| Fridays | 10:00AM-11:00PM |
| Saturdays | 9:00AM-11:00PM |
| Sundays | 9:00AM-10:00PM |
| Monday, July 2 | 10:00AM-10:00PM |
| Tuesday, July 3 | 10:00AM-11:00PM |
| Wednesday, July 4 | 9:00AM-11:00PM |