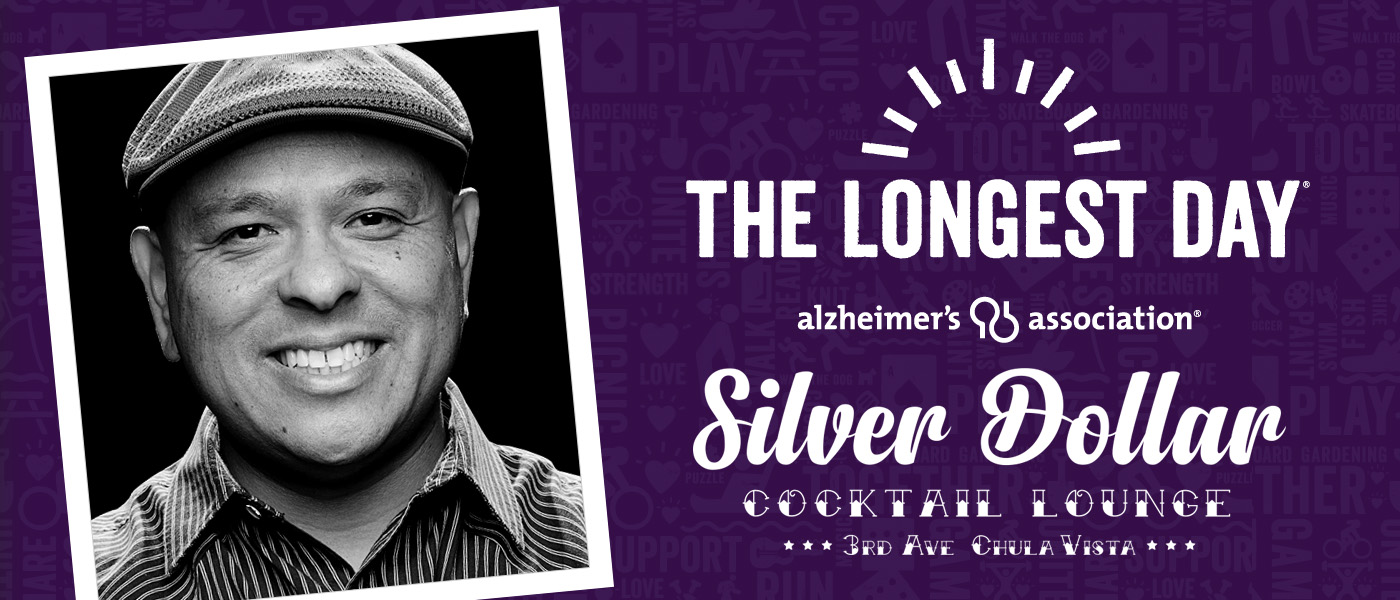 ---
Help end Alzheimer's! Join Xavier The X-Man at the  Silver Dollar as he shows off his bar-tending skills. Invite your family and friends for The Longest Day event in Chula Vista for beer, a live DJ, a taco truck, and supporting the fight against Alzheimer's!
Tips will go to help support the Alzheimer's Association of San Diego.
The Magic 92.5 Street Team will be giving away Del Mar Concert tickets to see bands like Ice Cube, Ziggy Marley and more, plus opening day tickets for The Party!
Taco truck from Famoso: 5:00pm – 9:00pm
DJ Jay: 6:00pm – 2:00am
I am raising funds to honor and celebrate the memory of my Dad, who we lost 21 years ago to Alzheimer's disease. I will be participating in The Longest Day on June 21st and aim to fundraise $1,000. Losing my Dad has inspired me to join the fight against Alzheimer's and help others. Please join me in showing love & support for those that are affected by Alzheimer's or make a donation to advance the care, support and research efforts of the Alzheimer's Association.
If you can't attend, but would like to donate, you can do that here. Thank you for your help.

The Longest Day is all about love. Love for all those affected by Alzheimer's disease. On the summer solstice, June 21st, team up with the Alzheimer's Association and select an activity you love — or an activity loved by those affected — to help end Alzheimer's. Together, we will raise funds and awareness for care and support while advancing research toward the first survivor of Alzheimer's. To find out more about The Longest Day, click here!